You asked; we answered. We now have Unity clients for Windows computers. You'll notice I said clients, with an S. We actually have two different versions of our Windows client and they each serve a different purpose.
Unity Windows Client
This is just like our Mac desktop client. It runs as a small floating interface that you can shrink down and have hover over other applications you are running at the same time. This client works great for lighting computers, graphics workstations, etc. All of our standard features are here so you get access to all six channels, Direct Talk to other users, admin features like All Page and Unlatch, our new adjustable noise gate, and if you have upgraded to our tally feature, you'll also see the interface light up red or green when you send it a tally signal. Remember, when you're running one of the desktop clients, you can hard-wire the host computer and get your audio buffer really short for super low latency. Which brings me to our next client...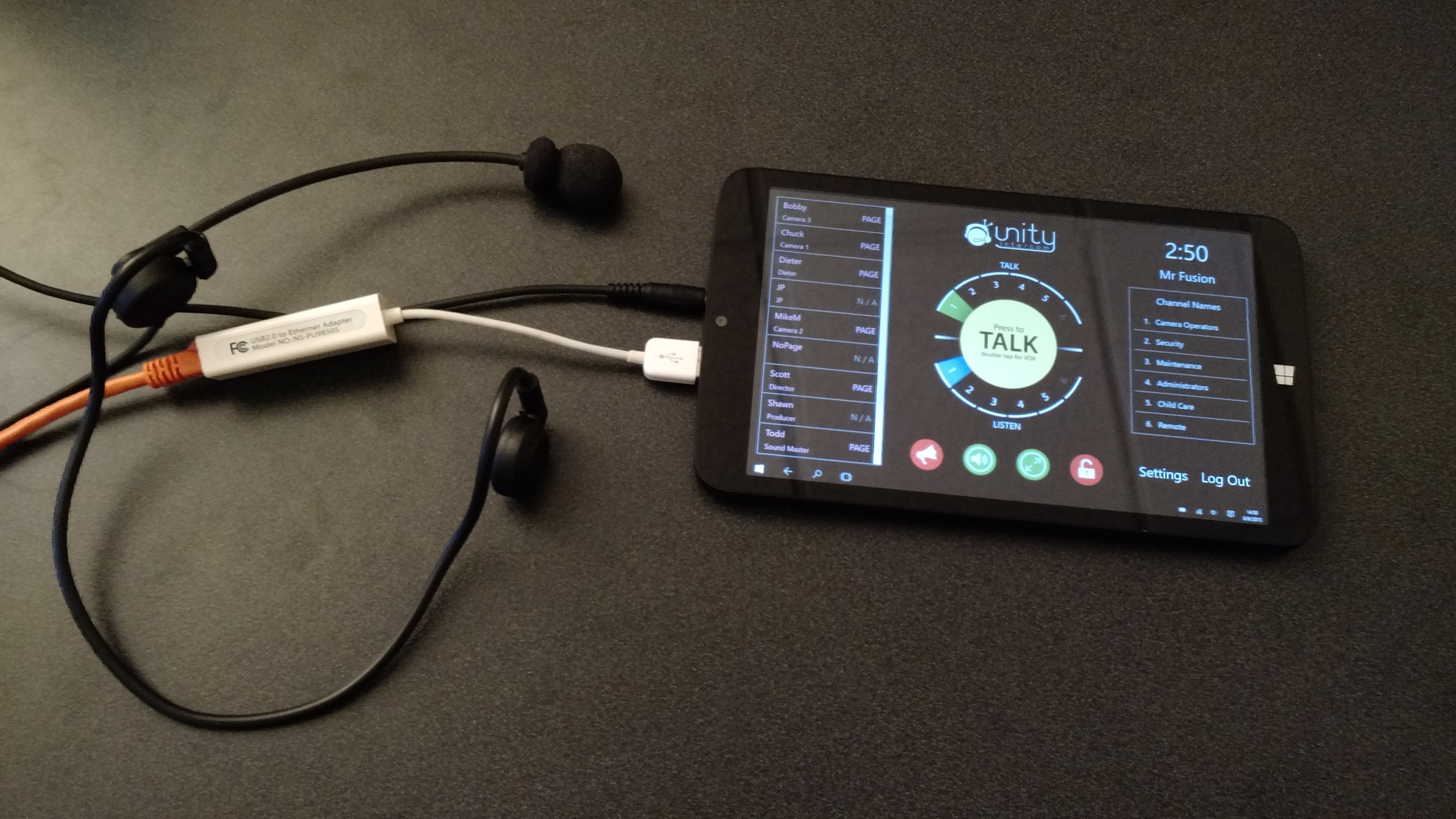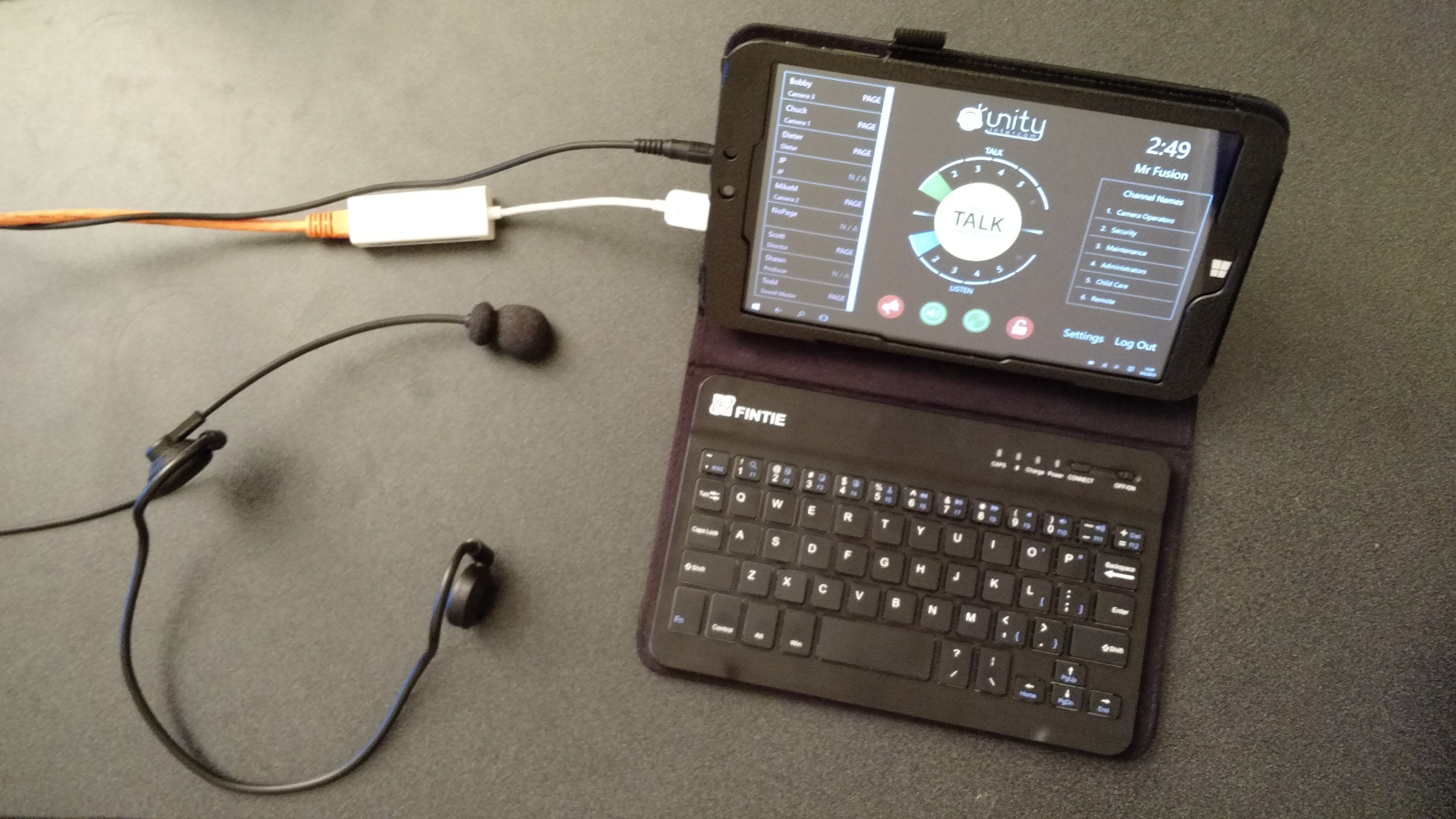 Unity Touch Client
I don't know if you've seen these things or not but there are little 8" tablets out there that run the full Windows operating system. You can find them all day long for less than $150, some of them as low as $80! The cool thing is that you can buy an Ethernet adapter and hard-wire these little guys to the network. Now, you're got a hardwired intercom station with an 8" touchscreen for hardly any money at all! That's where Unity Touch comes in. We've created a whole new interface just for these little tablets. Unity Touch is designed to run full-screen on a touchscreen device. All of the same great features are here but because we have even more room to play with, we've moved the Direct Talk Users list up front. Now you have all of the same great features as iOS, Android, and Mac clients but even easier access to private conversations.
Unity Touch is great because you can pick these tablets up really cheap and put one at the FOH sound board, have one sitting next to the video mixer, even attach them to the camera tripods for a completely wired intercom solution. If you're in an area where it's tough to get WiFi working or even cellular coverage is spotty, you can still use Unity without having to resort to those old-fashioned intercom systems your grandpa used to tell stories about using (We used to use wires, and we LIKED IT, SEE!).
Download links for both Windows clients can be found here: Unity Clients